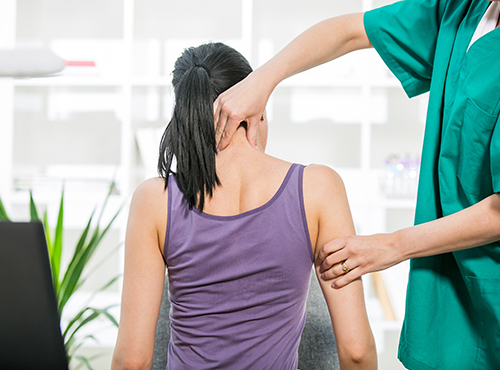 Meet the Doctors
Chiropractic Sports & Wellness PC, formerly France Chiropractic, is owned by Dr. Paul, who purchased it in 2008. He was joined by Dr. Kayla in 2014. We are members of Chiropractic Lifecare of America (CLA) and have been voted in the top four chiropractors in the Wyoming Tribune Eagle's Best of the Best People in 2016 and 2017.
Our doctors offer you chiropractic, acupuncture and nutrition treatment as you need it. You aren't locked in to a long-term, prepaid, costly care plan. Your treatments are customized to your unique needs, because we know that every person's pain is different. We offer honest, professional and knowledgeable care for patients of all ages in Cheyenne, WY and the surrounding areas.
Our Priority is Improving Your Quality of Life

Paul R. Cassista, Doctor of Chiropractic
I grew up in Cheyenne and graduated high school here in 1996. I graduated the University of Wyoming with a degree in Zoology in 2000 and then moved to Minnesota to pursue a chiropractic degree at Northwestern Health Sciences University, graduating with a doctorate in chiropractic in late 2003. In 2005 I moved back to Cheyenne and started at France Chiropractic, which I bought after Dr. France retired in 2008. Today we run a clinic that is designed to get people better as fast as possible without drawn-out, expensive treatment plans. We tailor treatment to individuals and adjust our adjusting style to fit each person specifically. I use manual techniques primarily but am well versed in a number of different adjusting styles to accommodate most patients' needs including: drop, diversified, Gonstead, flexion/distraction, and instrument adjusting. As we are committed to the each patient's needs, we are always ready to refer out cases that are not chiropractic in nature. If you need care from another kind of practitioner i.e. medical, massage, PT, different Chiropractic technique, etc. we will get you to where you need to get better.

Kayla J. Madler, Doctor of Chiropractic
I grew up in Torrington, WY, graduating from Torrington High School in 1998 and went on to Casper College. I moved to Bloomington, MN where I received my Doctorate in Chiropractic in November 2004.
In 2006, I started practice in Plainview, MN with Dr. Jim Hiebert and later purchased his practice where I stayed until 2012. I moved back to Wyoming to be closer to family and practiced with Heather Kauffman, until July 2014. I joined Chiropractic Sports and Wellness where Dr. Paul and I have teamed up to offer our best care to each patient.
I am certified in the Webster technique for pregnant women and am also a Fellow in Acupuncture, which both have benefited my chiropractic practice. I use manual techniques primarily, utilizing several styles in order to accomodate my patients' needs: drop, diversified, flexion/distraction, blocking and instrument adjusting. With a goal of reaching optimum function, we strive to provide care to our patients so they reach their individual needs.
For more information about our doctors, or to schedule an appointment with us, contact us at 307-635-7727. We look forward to helping relieve your pain and improving your mobility!